Outside Magazine
The world of camp chairs has been flooded with endless spindly mesh options in recent years, but the simple and sturdy design of the Original Crazy Creek is still my favorite. Its weight, price, durability, and comfort still make it one of the best camp chairs on the market. Because of that, over the brand's 30+ years in business, Crazy Creek has developed a bit of a cult following...Read the Full Review
Expert Review!
The best, unsolicited review we've ever gotten!
Tailgating Challenge Review!
After seeing my parent's old Crazy Creeks get packed before every adventure throughout my childhood, I figured it was time to call one my own...it provides all the comfort i'll ever need for everything between concerts and camping trips...I expect to have this thing forever.
Outdoor Gear Lab
Top Pick Award for being the Best Foam Hex 2.0 Power Lounger - BEST FOAM CHAIR.
Can't deny the awesomeness and many uses of the Crazy Creek. I keep one in my car during the summer months. In the past year alone I have used it as a seat when I wanted to be lazy on a SUP board; we hiked them up to a peak to watch the total solar eclipse; and used them for summer concerts.
ProView
The first crazy creek I owned I had for over 10 years. These chairs hold up. The straightforward and sturdy design is reliable in all sorts of different scenarios and terrains. Crazy Creek sent a small note with the package as well that made it feel personalized. Companies that have stayed true to their quality and brand seem tough to find these days. Crazy Creek hasn't changed since I was a teenager, it's still a comfortable, easy to use chair that stands the test of time. 
I take this everywhere. Friday night football games, camping, backpacking and even white water rafting. This chair is simple, comfortable, and good everywhere! I highly recommend and love this chair!
I use this everywhere I go. Waiting for my laundry reading a book at the Laundry Mat, waiting to climb at the crag, to keep my feet clean, a pillow (not ideal) and many other things. Not to mention all the compliments I get on the tie-die.
...Crazy Creek is the way to go if your campsite is uneven or your car is too full for the big chairs. It's lightweight enough to bring along to walk-in campsites or on a backpacking trip, and is super comfortable.
Picked on up for the lady for work, she works with sports teams and ends up sitting on bleachers all the time. Plus now I do not have to steal a friends while sitting around the campfire. You should buy one for every person in your family.
I am always the envy of the campsite when I bring this along. It makes sitting around the fire that much more awesome. My brother packs his on backpacking trips and uses it as a sleeping pad.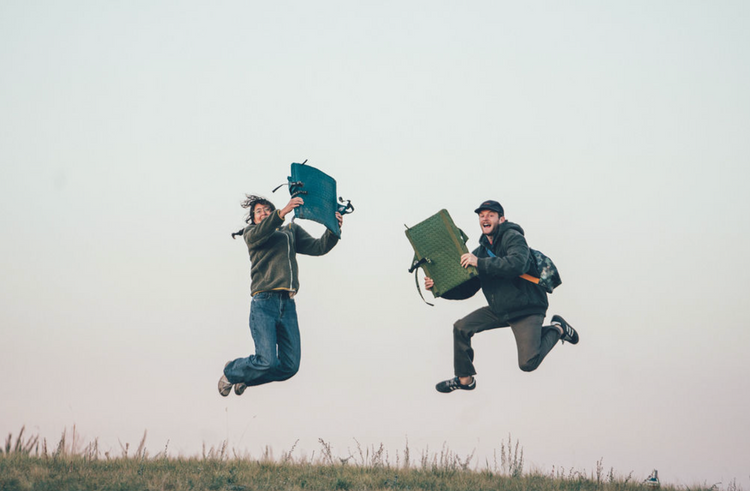 We're always looking for feedback from our customers. Share your review and let us know about your Crazy Creek experiences.
SHARE YOUR REVIEW
IN THE NEWS
EDITOR'S TOP PICK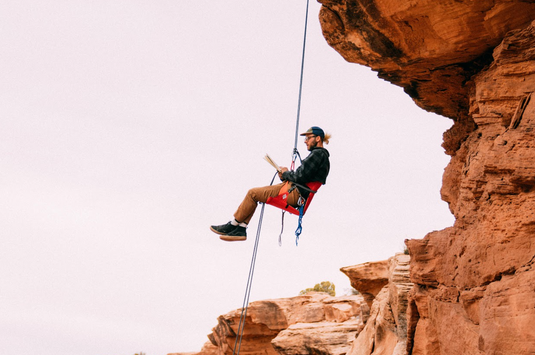 American Alpine Institute
"We have found the Crazy Creek Original Chair to embody excellence in both durability and performance."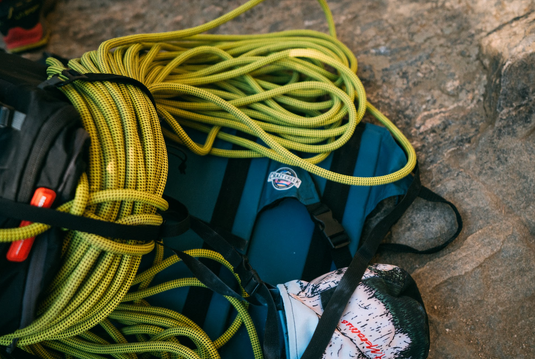 Rock & Ice Magazine
"Once you try a Crazy Creek Chair, it's hard to imagine leaving home without it."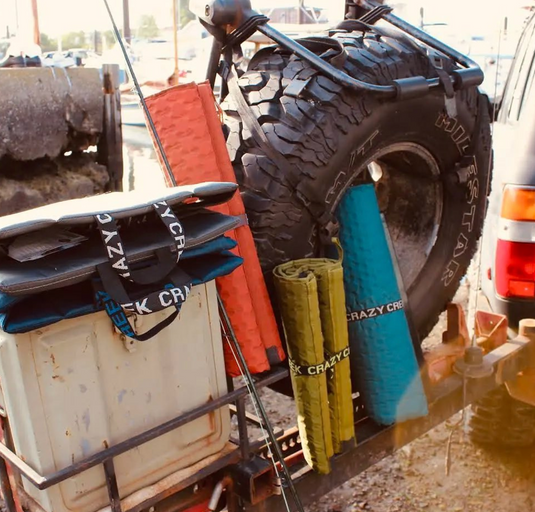 Stephen Regenold, GearJunkie.com
"… I was impressed with the HexaLite's feathery weight and packability… In the woods, around the fire, this chair seems as comfortable as a La-Z-Boy®"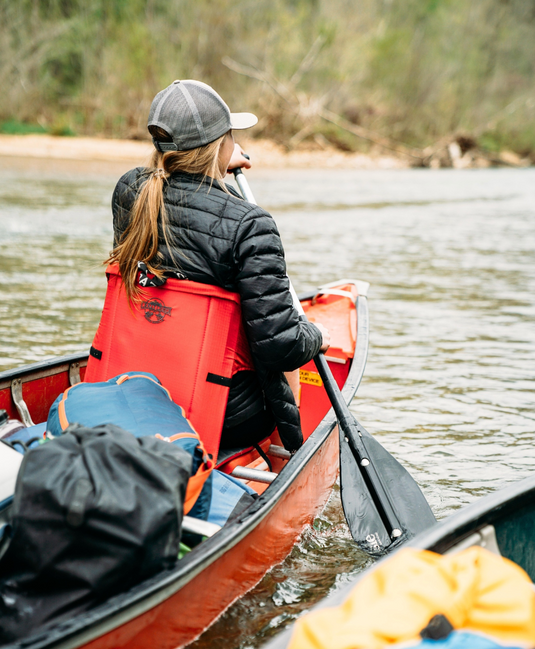 MY FAVORITE IS CRAZY CREEK
With all the gear out these days it is easy to be overwhelmed with technology. Whether it's the latest, greatest, waterproof-breathable fabric. Or the newest, lightest tent etc. One piece of gear that is still a favorite is my Crazy Creek camp chair. I just ordered my third one. That's the third one in twenty years.
I bought my first one right out of high school. It served me well for many years of campfire sitting, camping, or just hanging out on the tailgate eating lunch. It is always stored in the rig for emergencies. Such a simple design and the company is still based in Red Lodge Montana.
My second was replaced out of the Crazy Creek reps van. He came in to show new product and mentioned the lifetime warranty. One of my straps had started to separate so he said to go grab the old one and he'd give me a new one. That one saw its fair share of similar adventures but a few new twists thrown in, diaper changes, emergency sleeping pad, a kneeler for working in the garden.
Enter Crazy Creek #3. The metal stays had started to come loose on #2 when I saw the newest version, the Hexlite 2.0. Sure I could have sent my second chair in for replacement under the lifetime warranty but with such a small price I've gotten a lot in return from this product. So now, my newest Crazy Creek will hopefully get me through ten more years of campfires and quality times spent outdoors in high meadows and under the stars.
– BACKPACK MAGAZINE EDITOR
IT'S JUST THE TRUTH
This is the chair my daughter has with her at camp in Vermont this summer, but first it was mine. I carried this very chair with me on all the miles I hiked on the #PCT in 1995, when it doubled as both my camp chair and my sleeping pad. It was my favorite thing. I reclined in it and ate countless dinners while watching the sun set. I read books in it while gently rocking. I slept on it and dreamed and woke and began another day. In all that dreaming I never once imagined that someday I'd pass it on to my daughter. I never imagined it would last so long that it would know not only my wild stories, but hers. This isn't an ad or a paid whatever. It's just the truth and a bit of astonishment. Thank you, @crazycreek #staywild #keeprocking
– Cheryl Strayed
author of Wild: From Lost to Found on the Pacific Crest Trail